Cyber Technologies opening an experience center February 1st!
14 Jan, 2016
Engage Newswire is dedicated to publishing the most up-to-date most relevant Press Releases, Business News and Technology News on the web. If you are interested in Press Release exposure contact PR@EngageNewswire.com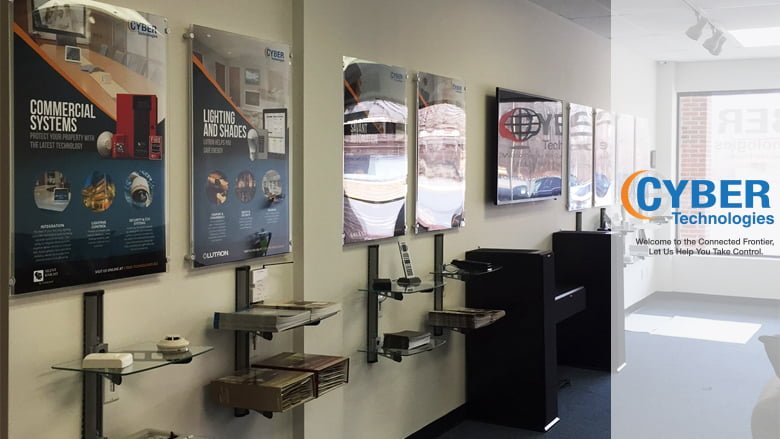 Cyber Technologies' Dutchess County experts in home/office automation is excited to announce the opening of the new state of the art Experience Center in Hopewell Junction, NY. The Experience Center will be located at Suite 12 2593 Route 52 Hopewell Junction, NY 12533.
The main purpose for the experience center is to provide a location where people can experience automation technologies in operation and to learn how these solutions can enhance a home or business. The Experience Center will feature the following systems functioning for its visitors experience.
Sonos-The new Sonos Play: 5 speaker is an excellent choice for music lovers.
Lutron Lighting Solutions-The new aesthetic from Palladiom and GRAFIK T is perfect to spice up your home.
Savant AV and Integration Control-Remote access from Savant gives you dynamic control over your home.
Control4 AV and Integration Control-The smart home app from Control 4 gives you access and control over devices such as thermostats, lights, locks and garage doors, right from your driver's seat.
Alarm.com solutions- New app offers Alarm.com users live Video monitoring of HD cameras from the comfort of the couch
*Dolby 5.1.4 – Experience the new thrilling three-dimensional home theater surround sound system.
The Experience Center will be by appointment and limited hours. To schedule a time which will include weekend appointments for your convenience call 845-223-1628. The Experience Center will be open on Thursdays from 12pm-5pm and Fridays 12-8pm. Cyber Technology's office is located at this same location.
Engage Newswire is dedicated to publishing the most up-to-date most relevant Press Releases, Business News and Technology News on the web. If you are interested in Press Release exposure contact PR@EngageNewswire.com