Press Releases
Campanella Fence is Known for Giving Back to the Community
Stepping up for cancer research and other worthy causes, Campanella Fence has been making major contributions to several humanitarian community venues in many ways.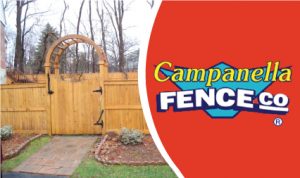 Years ago Anthony Campanella and Paul Papineau, owners of Campanella Fence a leading fence company in New York, realized that there is much more to life than work. When Anthony's mom and his wife's friend fought back against cancer, they had a wake-up call to make an impact against this awful disease and other adverse situations that affect the lives of many.
"Pay it forward," states Anthony when talking about Campanella Fence Company, created to provide charitable donations and managed by Lisa, Anthony's wife. Lisa is also a part time employee at Campanella Fence. Campanella Fence Company, in association with other generous organizations, have touched the lives of many people and improved their living conditions.
They make this contribution through their products and services, their philanthropic programs, and other corporate initiatives. To name a few of the many charitable organizations through which Anthony Campanella and Paul Papineau have made multiple donations, ABCÔÇÖs Extreme Makeover, StephanÔÇÖs Journey (of OprahÔÇÖs big give), Mahopac Chamber Park, Mahopac Library, Mahopac Sports Association Football and Soccer, Mahopac Firehouse, Cystic Fibrosis and many more.
POST FOR A CURE
Campanella Fence has grown into much more than just fences since 1987 when it was founded. They understand the importance of helping to solve the worldÔÇÖs major challenges. As a result of their commitment, on December 1st, 2008 the company launched a Post For A Cure Campaign.
For every post installed, Campanella Fence Company started giving $1.00 to The American Cancer SocietyÔÇÖs ÔÇ£Relay For LifeÔÇØ. So by April 17th 2009 the company had made a significant donation with the money raised through ÔÇ£Post For A Cure", as a joined effort with its valuable customers. Every post they set was dedicated to aperson standing tall in the face of cancer.
Their inaugural post was set and marked with a pink ribbon on November 30, 2008. Actress Vanessa Williams attended to stand up for a cause that is personal for many, and that directly affects one in two men, and one in three women in their lifetimes.
ABOUT CAMPANELLA FENCE
Campanella Fence was founded in 1987 and started as a small residential installation company running out of a garage in Mahopac. It soon moved to Route 6, Brewster New York. Now is located on Route 6 in Mahopac, Putnam County New York and serves over 30 locations included Westchester, Putnam, Rockland, Yonkers and Connecticut.
Press Release by JubilantWeb.com Internet Marketing Services
Jubilant Web specializes in focus and results-driven marketing services intended to promote and grow your company online. With dynamic and innovative ideas, our staff of experienced marketing experts wants to help your company to create a successful internet marketing strategy. For further information, please contact us at (888) 452-7950 or at laura@jubilantweb.com
Personalized attention is Campanella Fence's mainstay along with quality service and products.