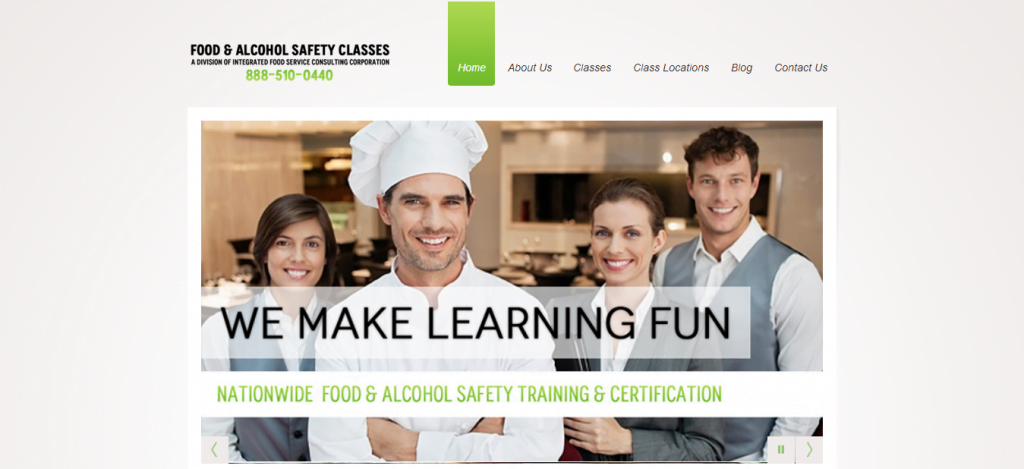 NEW YORK, NY, November 05, 2013/ Engagenewswire/– FNA Safety offers food safety classes for both group and personalized classes all over the country. Serving more than 10 states, FNA Safety has the right tools and experience needed to provide you with your food handler permit, food protection manager certification, fundamentals of responsible alcohol service, and even your qualified food operator certification. Although originally located in New York, FNA Safety has instructors in Pennsylvania, New Jersey, Connecticut, Florida, Georgia, and many more. FNA Safety are proud to announce that they have launched their new website, facilitating the people of the aforementioned states looking to become certified in all of the food safety areas.
While most States have different regulations when it comes to food safety certifications, FNA Safety is well prepared and knows the importance of food safety. They understand the need for your establishment to be certified as food handlers, and certified food handler managers. For that reason, FNA Safety provides the best quality service at a cost that is more than reasonable. As the premier providers of food safety training in the country, FNA Safety are ahead of the curve and are proud to offer solutions to meet any ServSafe training needed.
FNA Safety have offered the food service industry, prompt service, qualified instructors, and certification to more than 10 states. So if youÔÇÖre an employee seeking your food handler card, or any operation seeking a complaint solution for employees, the National Restaurant AssociationÔÇÖs ServSafe classes offered by FNA Safety has a product that is right for you. ServSafe Classes are available by us in formats that are tailored to your learning environment.
Food Safety certification programs by FNA Safety meet all of the requirements mandated by the health departments in the country, and they work tirelessly to ensure you receive the highest quality food safety certification my means of their program. No one understands the importance of getting the education you need for food safety more than FNA Safety. For that reason is why FNA has the best and more qualified instructors for every program they offer, not only that but with classes in English/Spanish/Chinese FNA safety are the best and brightest when it comes to food safety.
SOURCE: Solutions for Growth Internet Marketing Service