Family owned business Jones Septic Services is now serving all of the area of Dutchess County, New York as a response of high demand for quality pumping services. The company keeps expanding and growing after serving local areas of the Hudson Valley for over 60 years.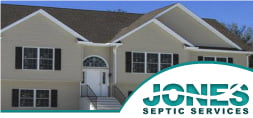 New York, Tuesday, September 18, 2013. Last June its official website www.jonesseptic.com was launched to better showcase their position as a leading septic company in northern New York. The design of the web page provides useful information regarding Jones Septic Services' offerings as well as an easy to fill out form to have access to their 24/7 services.
Similar to any project that has been leaded by Jones Septic Services, the creation of the website was a team effort from the beginning through its implementation. This site features an extensive list of septic services along with a detail description of some of the areas the company serves. Jones Septic Services has been offering full service pumping to over 20 locations of The Dutchess County.
As a committed septic organization in New York, Jones Septic turns ideas into reality through a tradition of building trust, delivering exceptional client service and creating value. Dutchess County residents can have easy access to services that are affordable, convenient and more importantly get them results.
Tags: Septic Pumping Wappinger NY, Septic Pumping Beekman NY, Septic Pumping Pawling NY, poughkeepsie, NY septic tank installation, Septic Pumping Beacon NY
Press Release by JubilantWeb.com Internet Marketing Services. 
Jubilant Web specializes in focus and results-driven marketing services intended to promote and grow your company online. With dynamic and innovative ideas, our staff of experienced marketing experts wants to help your company to create a successful internet marketing strategy. For further information, please contact us at (888) 452-7950 or at laura@jubilantweb.com
Engage Newswire is dedicated to publishing the most up-to-date most relevant Press Releases, Business News and Technology News on the web. If you are interested in Press Release exposure contact PR@EngageNewswire.comSee more at: laura@jubilantweb.com