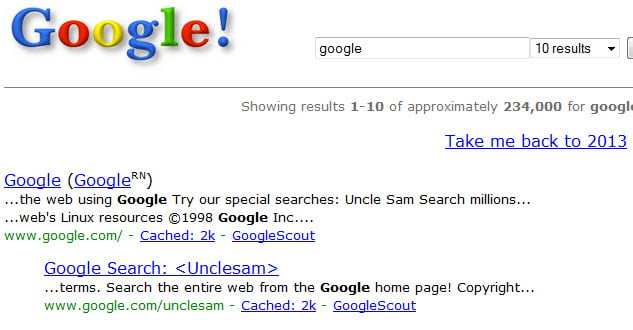 NEW YORK, NY, October 1, 2013/Engage Newswire/Last week during GoogleÔÇÖs 15th birthday party, they announced a new search algorithm. Actually released weeks ago, this update has been working secretly on all SEO campaigns.
Google has applied the Hummingbird update to expand their use of the Knowledge Graph. This graph helps to move past the direct use of keywords in order to better understand and answer full questions. Google search is also hoping to produce a more natural language conversation though retention of past context clues. This will allow users to ask multiple related questions that Google will then answer about the same topic. For example, a search can be done for ÔÇ£images of the Empire State Building.ÔÇØ Once found, another search, such as ÔÇ£How tall is it?ÔÇØ will result in the height of the Empire State Building (ÔÇ£itÔÇØ is automatically considered to be ÔÇ£Empire State BuildingÔÇØ).
GoogleÔÇÖs intention is to create a search that is more like human and natural conversation. Another aspect of the update is connections with others. With all Google parts including search and Google+ interconnected, Google is able to gain information from all areas of a businessÔÇÖs life. This makes social presence more desired as well.
Many believe the best advice to gain results from this new algorithm is to create relevant and unique content that directly answers common questions of your industry, and to network with peers online in order to build an audience. Since Jubilant Web already strives to complete both these tasks, we believe we prove ourselves as leaders in the industry. Using multiple social networks, Jubilant Web creates accounts and can release relevant content to grow your following and retain consumers. We also create every piece of content for our clients in order to ensure it is unique and relatable. SEO campaigning is far beyond a quick job now and all businesses are encouraged to build a more long-term SEO plan in order to better see results.
As an award winning website marketing company, Jubilant Web is continuously striving to discover innovative and effective solutions to meet our client's goals. We truly care about the success of our clients and want to make sure that their marketing tactics will deliver the most effective solutions and ultimately return on investment. In order to make sure that we accomplish this goal, we are continually researching and studying information that is released from Google in order to create the most effective public relations SEO process possible.
SOURCE: Jubilant Web Website Marketing Company