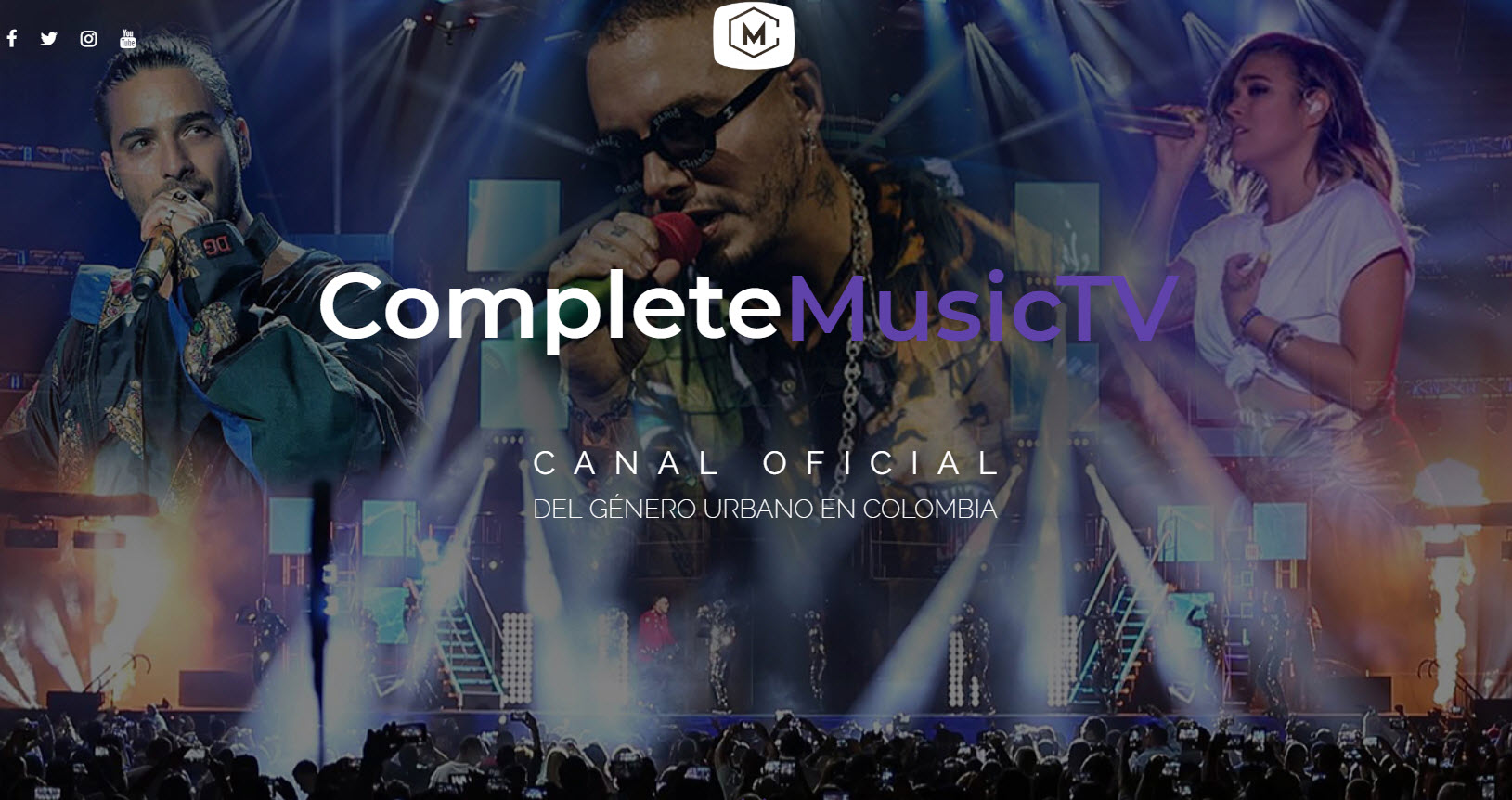 CompleteMusicTV is a revolutionary Colombian media & entertainment platform dedicated to providing consumers with the best in the Latin Urban Music genre. The company was founded to help up and coming Latin artists and musicians.
MIAMI, FL, May8, 2019 /Jubilantweb.com/ — Noticias de Reggaeton — Colombian businessman Nelson Penagos joined Elkin De La Hoz to launch CompleteMusicTV with the objective of growing the platform, helping musicians in the genre succeed professionally in the music industry, and positioning the business as an international leader in Latin Urban Music. Just 4 months after assisting with the creation of the CompleteMusicTV platform, it has received over 80 thousand unique visitors from North, South and Central Americas.
Latin Urban Music is one of the most popular genres of music in the world and has started to dominate America's Billboard Hot 100 list in recent years. This trend has provided a unique opportunity for Latin Urban Music platforms like CompleteMusicTV to help new artists reach a broader market and provide a personalized experience for fans of this diverse genre.
CompleteMusicTV is a company that is unique to Colombia and dedicated to helping Colombian and Latin artists get their voices heard by providing consumers with insight into their creative process, helping them develop their careers in the music industry, and taking advantage of cutting-edge marketing campaigns and industry connections to expand their music's reach.
Their services include creating original news, interviews, and content for artists and their followers to enjoy completemusictv.com, distributing artist's music on over 150 digital platforms, designing websites and social media pages, creating digital marketing campaigns, and providing booking assistance with performances in nightclubs.
COMPLETEMUSICTV
El canal oficial del g├®nero urbano en Colombia.
Medell├¡n ÔÇô Antioquia, Milla de Oro, Edificio Sudameris, Oficina 1603
Miami Florida (407) 641 (2526)
Social Media:
completemusictv.com
@complete.musictv
Facebook